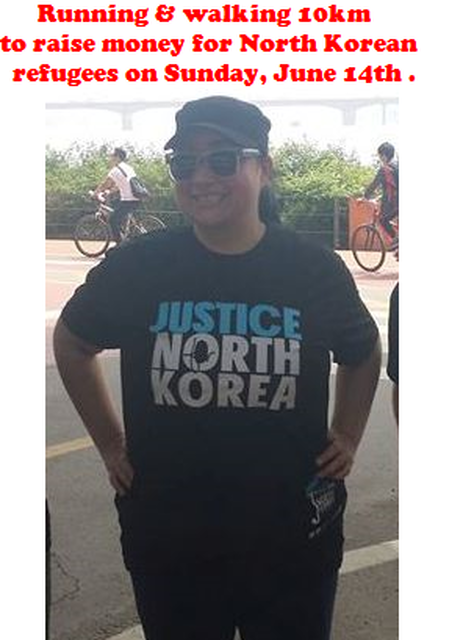 10 km to help North Korean refugees

Fundraiser by Abigail
This fundraiser supports R4R 2015
The project this fundraiser supports is no longer accepting donations. Thank you for your support!
About This Fundraiser
This is my first 10 km run this year. I want to help raise money for North Korean refugees. As soon as I finished reading the book, The Aquariums of Pyongyang, this event appeared on my facebook newsfeed. I knew I was meant to do it.
It costs approximately $2500 USD to rescue one North Korean refugee and bring him or her safely to South Korea. Help me help someone else. Please donate $5, $10.... no amount is too small. For every $500 that people donate, I will donate $100 out of my pocket.