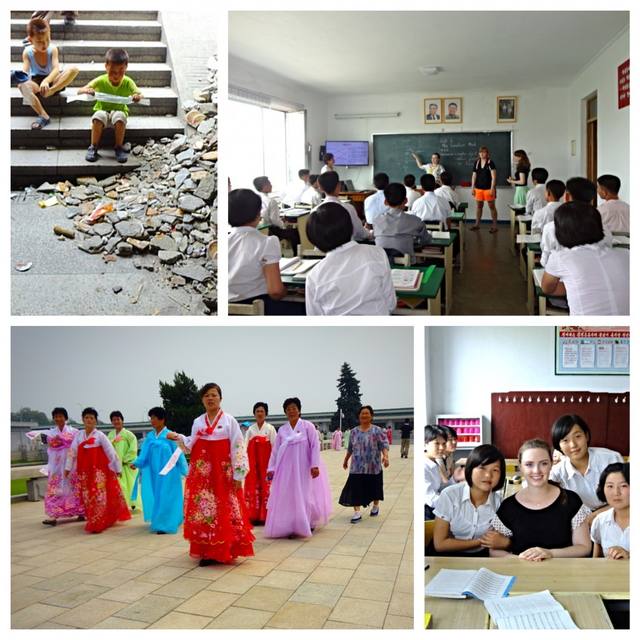 EKP is Running 4 Resettlement

Fundraiser by Elizabeth
This fundraiser supports R4R 2015
The project this fundraiser supports is no longer accepting donations. Thank you for your support!
About This Fundraiser
Note: The race has been postponed to July 12 due to the MERS outbreak in South Korea.
안녕하세요 여라분! Hello everyone! I'm raising money to bring North Korean refugees safely to South Korea. If we've ever had the chance to chat about my experience here in Korea, you've probably heard me talk about my passion for resolving the human rights tragedy in North Korea. Maybe you have heard me gush over my North Korean students, too. For the past two years, I have volunteered teaching English to defectors, highly motivated students who want to attend school alongside their brothers and sisters here in the South.
If have also had the chance to visit the DPRK, and experience the rich, traditional culture of the North. Beyond visiting some astonishing landmarks, such as the "Victorious Fatherland Liberation Museum," commemorating the DPRK's triumph over America in the Korean War, I also guest taught at a school in Pyongsong and rode roller coasters with other young professionals in Pyongyang.
"Why are they considered refugees?" you might ask. North Korean defectors are in fact refugees, fleeing oppression and crippling poverty. Most refugees come from the northern border regions, far from the wealth and relative stability in Pyongyang. These refugees left their homes, friends, and oftentimes family members in search of political freedom and economic opportunity.
I can say from my experiences with refugees in the South, and the folks I met in the North, that we are all the same. That is, humans all want the same thing: a chance at a happy, productive, and secure life. Now, you have the opportunity to provide that to North Korean refugees, too.
On July 12 (rescheduled from June 14), I've committed to running a 5k in Seoul as part of the Kim Dae Jung Peace Marathon to help save North Koreans who have made the brave choice to leave their home in search of better opportunities. Please consider supporting my campaign: 100% of donations will go directly to rescuing refugees who face repatriation and human trafficking in 3rd countries. Thank you for your contribution!!
More info about R4R here: http://running4resettlement.weebly.com/
**Disclaimer: R4R is not affiliated with the Fulbright Program.